Being a creative rebel heart & graphic designer, I love making Madonna-related illustrations/artwork. In September 2015 my dream came true when Madonna used 3 of my designs for her RebelHeart tour backdrop video during the Rebel Heart Tour. I was very lucky being able to attend the Rebel Heart Tour live and catching Madonna and my artwork on my personal photos: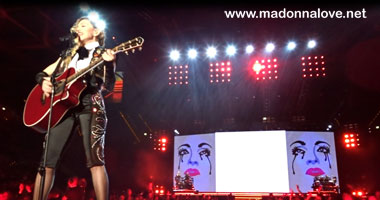 Check out some of my other artwork as well below. As a dedication to the Queen I am publishing my artwork inspired by Madonna. For more information you can always contact me at: contact@madonnalove.net
Please do not use these illustrations/designs without permission.